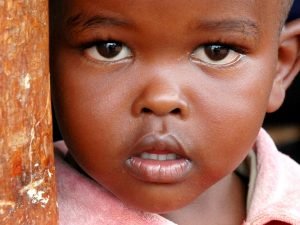 The plight of orphaned and vulnerable children in South Africa was brought to the attention of the James family through the church they were a part of while living in Lynchburg, VA. A friend and member of the church had spent six months in Plettenberg Bay serving in a children's home. It was there he witnessed first-hand the need for a place of belonging for children in need because that home could not accept any more children because it was over full. The children's home was turning away children weekly.
This information and the dream the James' held in their hearts from years past, and a word that was spoken over them seven years prior to one day work with children in need, is what sparked Merryfield Village. Right after Julie's dad passed away, the James' were in the U.S. for a conference in Nashville, TN where they lived previously. Julie had been on a journey of asking God for more; more of him and to hear him speak more clearly and asking for the abundant life mentioned in John 10:10. While visiting their former church, one of the staff members handed Julie a book that week called "Always Enough" and placed it in Julie's bag.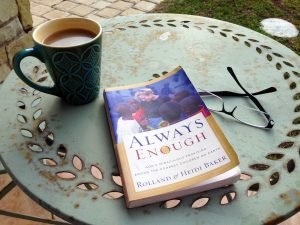 At a separate luncheon that same week, another friend of Julie's asked her to join her at a Bible study that was not affiliated with the Baptist Church. Julie felt this could be the Lord answering her prayers and felt led to go. At the end of the Bible study, some of the leadership prayed over her and prophesied, "I see Heidi Baker, and I see you feeding the five thousand, and the Lord is asking are you willing to drink from this cup?" Not knowing at the time who Heidi Baker was, she wrote down the prophetic word and told her husband. They agreed they needed to find out who Heidi Baker was. The next day as Julie was praying, she felt the Lord say, "Go look in your bag."  She went over and pulled out the book her friend gave her at their church a couple of days prior, and the book was by Heidi Baker, called "Always Enough."  Heidi and Rolland Baker are missionaries to Mozambique who house more than 5,000 orphans who are leading thousands to the Lord through their ministry. This word burned in their hearts for years until their friend Jake reported back to the pastor in Lynchburg the need for orphan care in South Africa.  Neither the pastor or their friend knew of this word spoken over the James' when the pastor approached them about heading up the ministry in South Africa. So, with a burning dream and a word manifested is how the ministry was founded in 2014.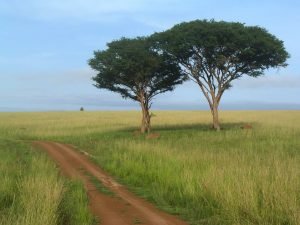 Merryfield Village, located in Cape Town (Somerset West), is making a difference in the Western Cape one child at a time. Armed with loving hearts and a never ceasing determination to care for orphaned, vulnerable and special needs children; Merryfield founders and staff are working with the Department of Social Development offices in the Cape Town municipality, and beyond, to make this vision a reality.
Merryfield Village is a registered non-profit trust (NPO) and Public Benefit Organization (PBO) in South Africa as well as a 501(c)3 NPO in the United States. Currently, connections are being made with strategic members of the community, training is being acquired, and the red tape is being cut. We are now in partnership with devoted South Africans, as well as the support of donors from around the world. Merryfield Village is on it's way to becoming a landmark organization in the community, providing hope and safety to the least of these.
"Truly, I tell you, whatever you did for one of the least of these brothers and sisters of mine, you did for me." Matthew 25:40 (NIV)