Merryfield Village is a registered non-profit trust (NPO) and Public Benefit Organization (PBO) in South Africa as well as a 501(c)(3) NPO in the United States. Our website has the ability to accept donations in US Dollar, South African Rand, and many other international currencies. Click on the tab below that corresponds with your currency of preference.
*International credit/debit cards and PayPal accounts outside the USA can be used.
3 Ways To Donate
1. Credit/Debit Card, PayPal or Bank Transfer
(Choose your currency of preference in the dropdown menu)

---

2. Direct Debit Online
Most US banks offer electronic direct deposits via Zelle. Please use the email address finance@merryfieldvillage.com as the recipient. If your bank doesn't use Zelle, please email us at info@merryfieldvillage.com for information on how to make a donation via direct deposit.
---
3. Mail-in Check (USA)
If you would like to mail a check. Please send it to the following address:
Merryfield Village
911 Glen Rose Drive
Allen, TX, 75013
Merryfield Village is a registered 501(c)(3) nonprofit organization. All donations are tax-deductible in full or in part. No goods or services will be provided in exchange for the contribution.
4 Ways To Donate
1. Direct EFT/Bank Deposit
You are welcome to make a once-off deposit into our account in order to support Merryfield Village. Kindly write your name as the reference on each deposit made. Please email your details to info@merryfieldvillage.com so that we can personally thank you for your generosity and send a receipt for your donation.
Merryfield Village SA Banking Details:
Account Name: Merryfield Village Trust
Bank: First National Bank
Branch Code: 250655
Account Number: 6276 7240 155
Swift Code: FIRNZAJJ
---

2. Zapper or SnapScan QR Code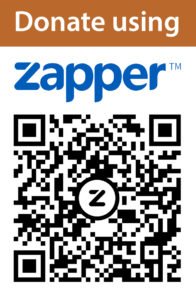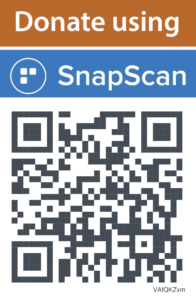 ---

3. Credit/Debit Card

---

4. Direct Debit Form
If you prefer to not pay online, but want to sign up for a monthly or single donation, please download and complete the direct debit form, then scan and email it back to info@merryfieldvillage.com.
Merryfield Village Trust is a registered non-profit trust (#214-501) and public benefit organisation (#930064588) of South Africa.