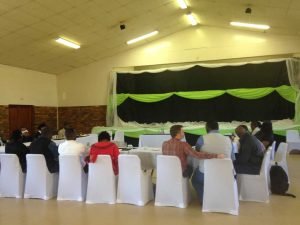 Part of being approved as house parents with our local Department of Social Development, we needed to attend a parent training held in a city over an hour a way. As Steve and I walked in to our second day of training we received some not so good news from the social worker. Evidently some of the S. Africans attending the training, complained the day before that it was in English and not Afrikaans. In a spur of the moment decision, the ministry conducting the training, decided to teach the rest of the training solely in Afrikaans. We were shocked at this sudden decision to change it, mid course, and didn't understand how we would get approved as house parents without the course's certificate.
One of the ladies attending offered to translate for us and when we mentioned this to the social worker, she told us, the reason for the change was "deeper than that." The social worker then pulled me aside and told me they decided they could not train foreigners, only South Africans. At that point, it left us no choice but to leave the training with no opportunity to receive our certificate at the end of the week.
Obviously we were upset and confused that we couldn't finish the training because from what we understood, the DSD needed us to have the training as part of our approval process. Stephen and I both felt as if we had been punched in the gut. Another set back….we've gotten used to those. By this time we were pretty worn out with the enemy's tactics.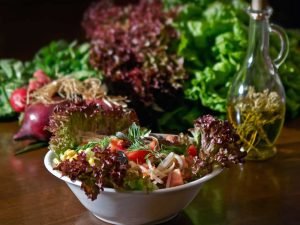 We ought to know by now, that as long as we live a life sold out to Christ's purposes and we begin to shake things up in the enemy's camps, eventually he is going to come scratching in our salad. He hates what we are doing here, "We should expect this by now," I told Stephen.
By the time we got in the car, I was in tears. We both sat in silence the first few miles contemplating what had just happened. Stephen broke the silence and said, "This is the enemy." I totally agreed and by this time, I was angry at Satan.  So, what do you do when the enemy scratches in your salad one time too many? We prayed and rebuked the enemy and his schemes, we pushed back the darkness and took authority over the situation in Jesus name and we placed it at the Lords feet for him to deal with it. Why worry over something we can't change. We decided to turn up the praise and worship music all the way from George back to Plett.
As we were driving and worshipping, we felt led to stop in Knysna on the way home to talk to the head of the DSD. She has been a huge encourager to us on this journey.  She's the one from the beginning, who has said, "Please don't get discouraged, hang in there, sometimes these things take a while to get approved. Just don't leave. We really need you." When we stopped by her office she had just heard what happened at training. She said she didn't understand what was going on and didn't know why they wouldn't allow us to finish the training. She also informed us that we didn't have to go through the training to be approved by them. Excuse me, "WHAT?" Pause. Could we rewind and hear that again? We could hardly believe what we heard her say.
She said again, "You are already approved, we just thought it would be good for you to have the training." Ok, thank you, Lord, that was easy. That alone encouraged us tremendously! In fact, she went on to tell us of two sisters, and a young boy, that needed foster care and asked if we would be interested. Of course we would be interested. She said she would need to check with the magistrate on approving us for funding for the children. We told her to not let funding stop us from taking in the children, we would have sponsors that could help with the children's needs even if we weren't approved for it.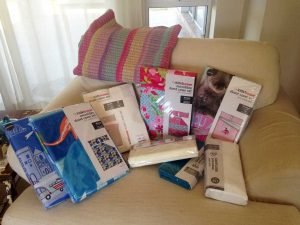 We left there on cloud nine being reminded of who has already won this war. Romans 8:31 reminds us, "What shall we say to these things, if God is for us, who can be against us?" If that wasn't encouragement enough, as we left her office, I received a text from our friend, Connie, who lives in George. She had put the word out about us needing items for the children we will be taking into care. A friend of Connie's had just gotten in touch to let her know that her club sponsors NPO's and they designated R5000 to help with the needs of the children. We were blown away!
What started out as a massive blow to us, turned into an amazing day! I often wonder if our response to these blows would be any different, if we responded differently. I tend to believe so. The next time the enemy comes scratching in your salad, just change your salad dressing (mindset), and thank God that He's in control, take authority over the situation, and leave it at His feet.
He is a good, good Father.